LET CENTINEL GUARD SERVICES PROTECT YOUR BUSINESS
Security Guard Services for Chicago Companies
In the Chicago area, personal and business security is no longer a luxury attributed to wealthy and government figures. Rather, it should be a right granted to all Americans, as personal security becomes more and more attainable everyday. At Sentinel Security, your safety is our number one priority. We know that you, your business, your friends and your family could be possible targets of physical threats.
Sentinel Security is a full service security firm that provides Security Guards for Chicago as well as surrounding neighborhoods. Our staff consists of current and former police personnel with extensive experience and police training. All security guards and officers at Centinel are licensed, Illinois certified, and set the industry standard for excellence in the field.
With the most experienced security guards and most advanced level of telecommunication integration in the Chicago market, Sentinel Security remains untouched, catering to the most elite class of clients. Our reputable staff and high customer satisfaction proves we are the right company for you, ministering to any and all of your security needs. We provide the following security guard services:
5-Star Customer Reviews
High Customer Satisfaction
Our best salespeople are the clients whose business we have protected throughout the years.
Highly Trained Security Officers
Customer Focused Security Guards
We partner with Control Force corporation for deescalation and use-of-force training.
Experienced Security Proferssionals
Off-Duty Police Private Protection
Many of our security personnel are off-duty trained and armed by their respective police departments.
Let Centinel Protect Your Business
Call now or request a free estimate or security consultation.
The most in demand security guard service in the Chicago area
We provide Chicago based companies with highly trained and qualified security guards who have meet our rigorous standards for both security qualifications and customer service. Each guard has passed meticulous interviews, background checks, and drug tests before they became a part of the Centinel Security Team of guards. We also provide off-duty police officers and sheriff's police, who are committed to protect and serve our clients and their communities. If your Chicago based business is in need of highly experienced security officers to protect your business, please simply contact us at 630-296-9700 to request an estimate or arrange a free security audit of your company.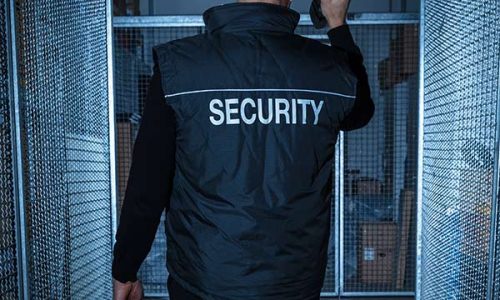 Chicago based Clients and Industries we serve include: Hotels, Resorts, Residential Apartment Communities, Churches, Synagogues, Mosques, TV Stations, Broadcasters, Schools, Universities, Day Care Centers, Grammar Schools, Parking Garages, Parking Lots, Construction Sites,  Auto Dealerships, Leasing Companies, Special Events, Concerts, Conventions, Industrial Firms, Manufacturers, Home Builders, Construction Companies, Grocery Stores, Retail Establishments, Municipalities, Government Properties, Banks, Credit Unions, Financial Institutions, Warehouses, Storage Lots, Pharmacies, Medical Facilities, Jewelers, Casinos, and Marijuana Dispensaries.